About Vince
One of the most versatile and prolific composer–arranger–conductors of the last two decades, multi-Grammy Award winner Vince Mendoza has written arrangements for a wide variety of pop and jazz artists, from Joni Mitchell, Sting, Melody Gardot, Elvis Costello and Bjork to Joe Zawinul, John Scofield, Charlie Haden, Al Di Meola, Dave Liebman, Randy Brecker, the Yellowjackets and the GRP All-Stars. His compositions have appeared on recordings by the likes of saxophonist Joe Lovano, guitarist John Abercrombie, drummer Peter Erskine, pianist Joey Calderazzo and singer Kurt Elling. As a leader, Mendoza has released 10 recordings for the Blue Note, ACT, Blue Jackel and Zebra labels, including 1997's Epiphany (with the London Symphony Orchestra) and 2011's Nights on Earth, featuring an all-star cast and members of the Metropole Orkest, which Mendoza has led as chief conductor for the past six years.
Vince was recently honored with a Grammy Award for his work on the John Scofield "54" album on Emarcy records. It is his 6th Grammy and 25th nomination. He was also nominated by the Jazz Journalists Association as "arranger of the year". His new CD "Nights on Earth" on Horizontal and Art of Groove records will be released on 7 October.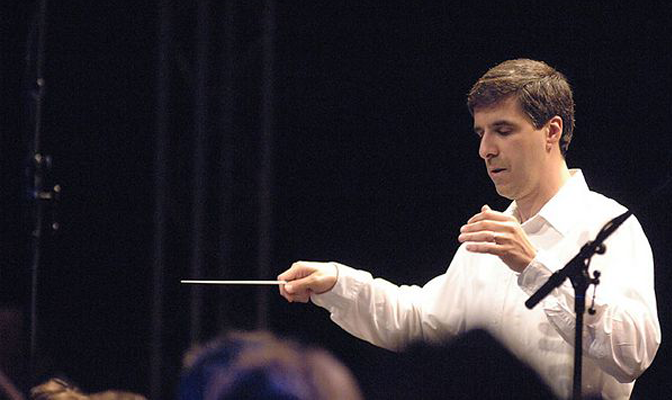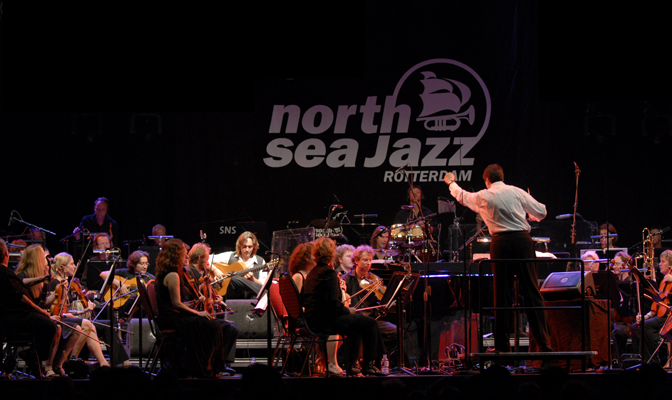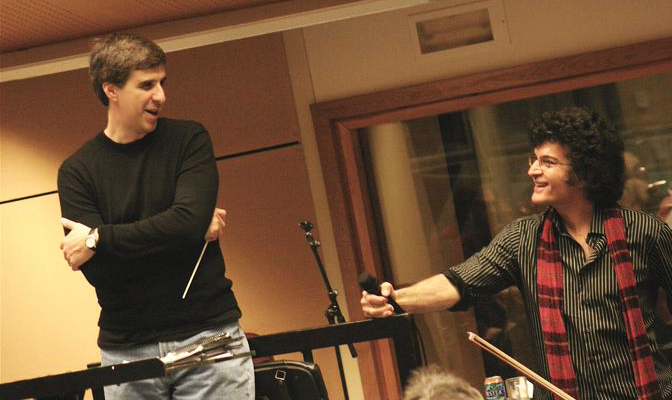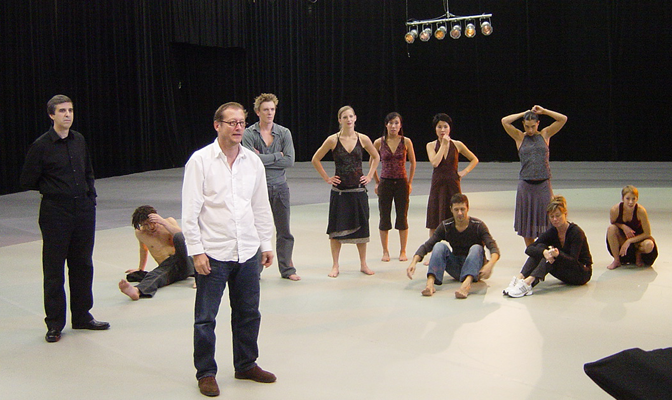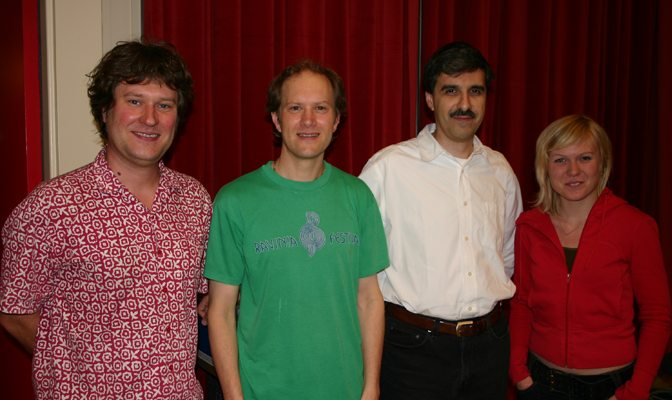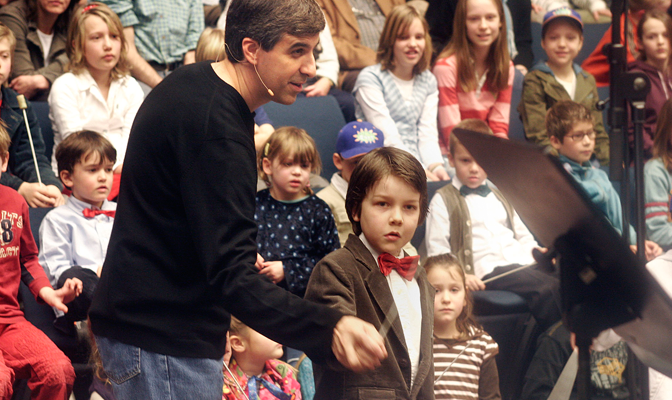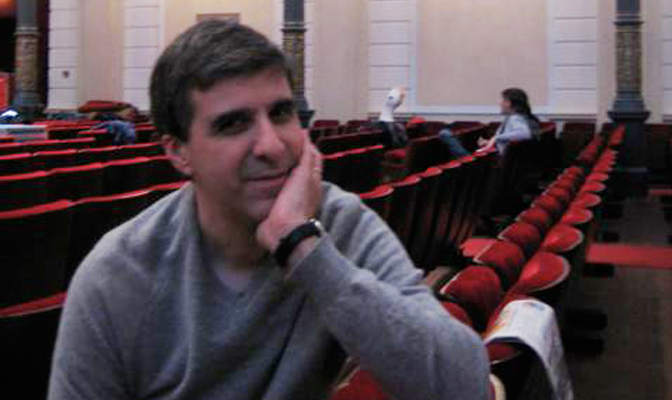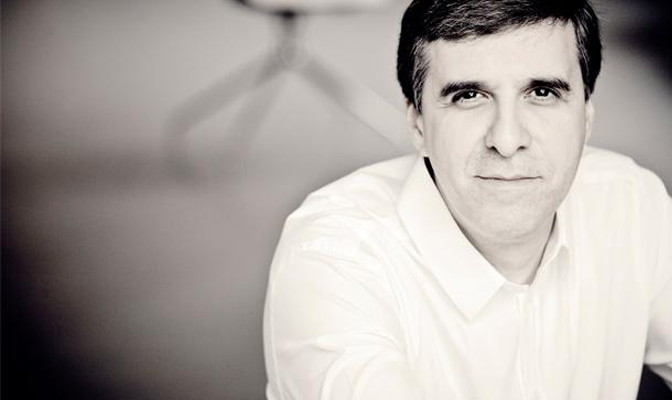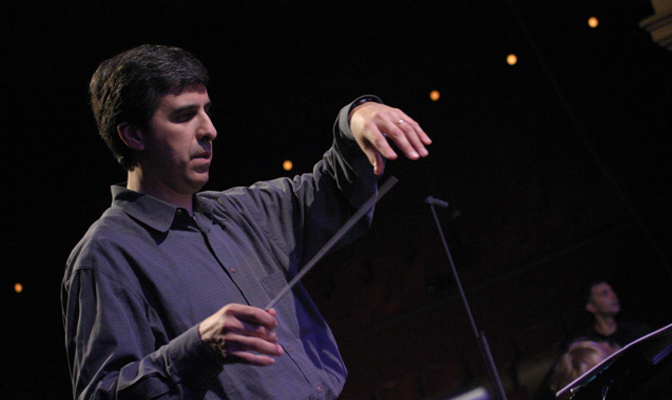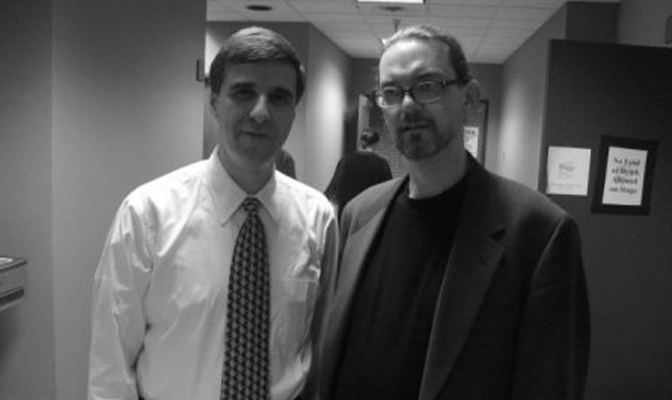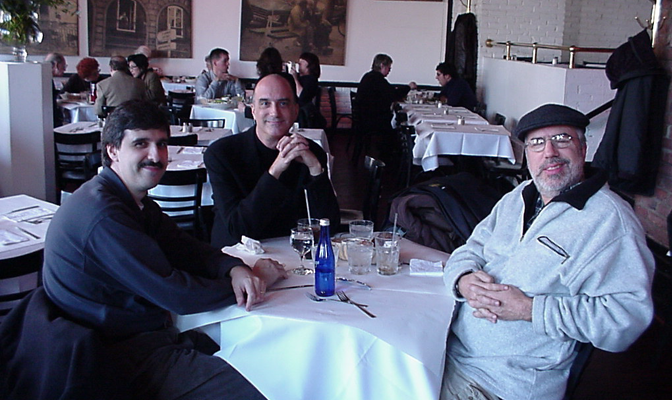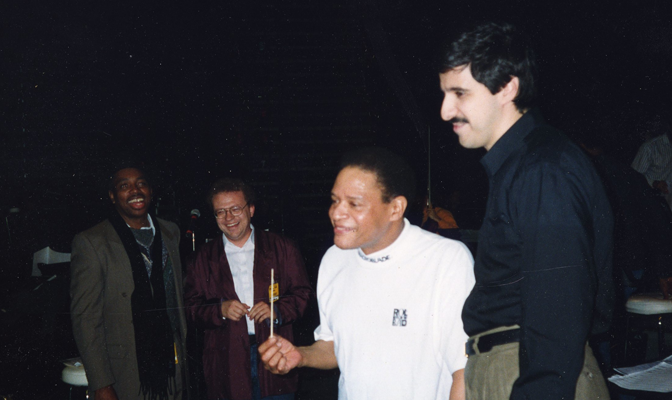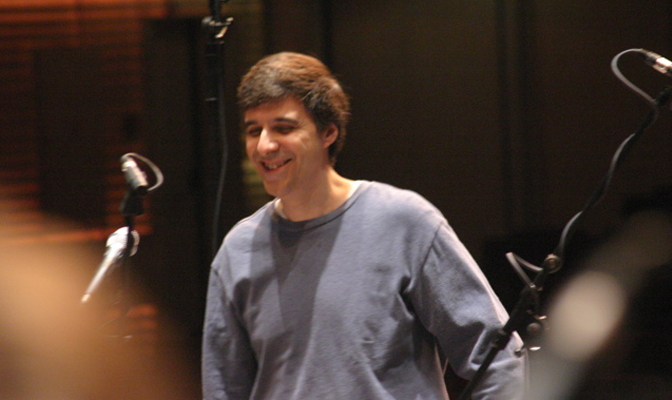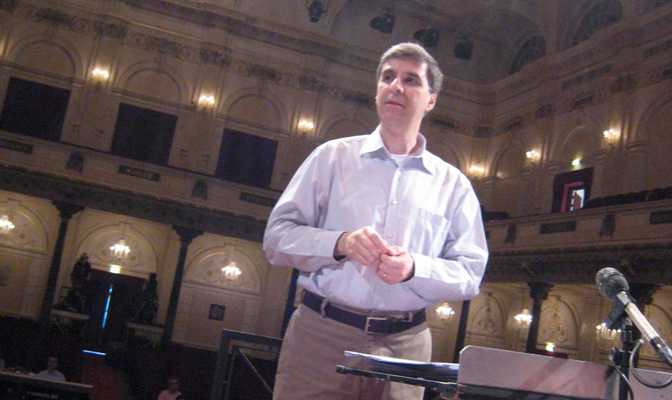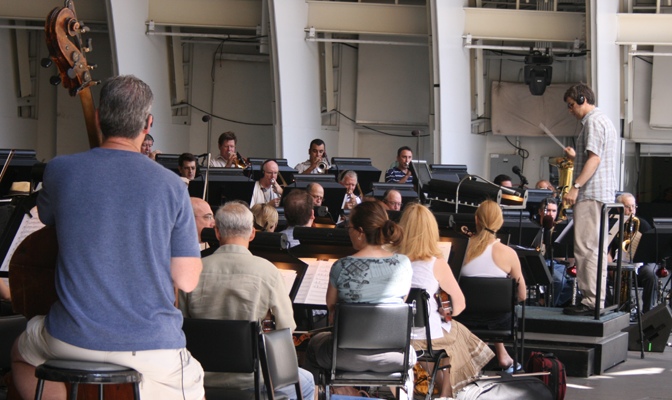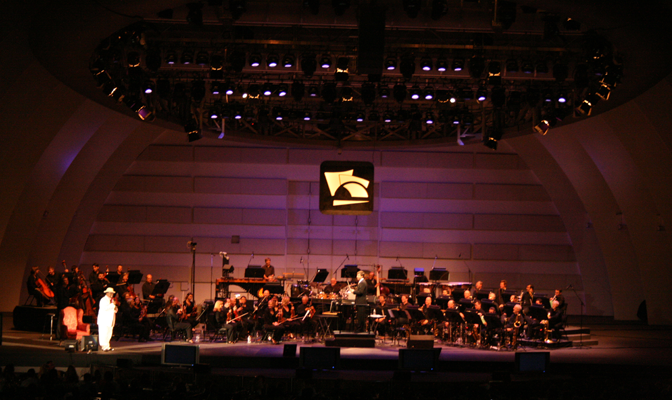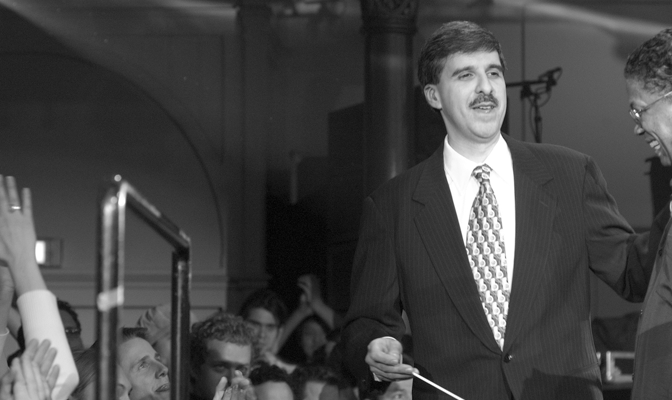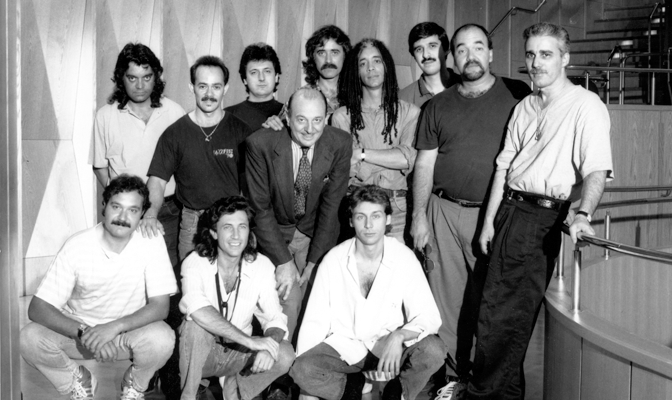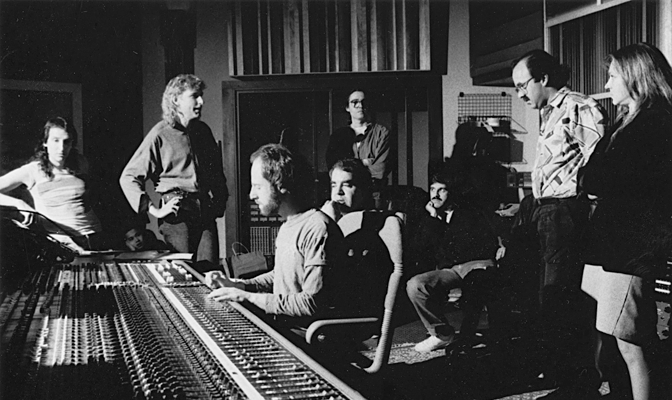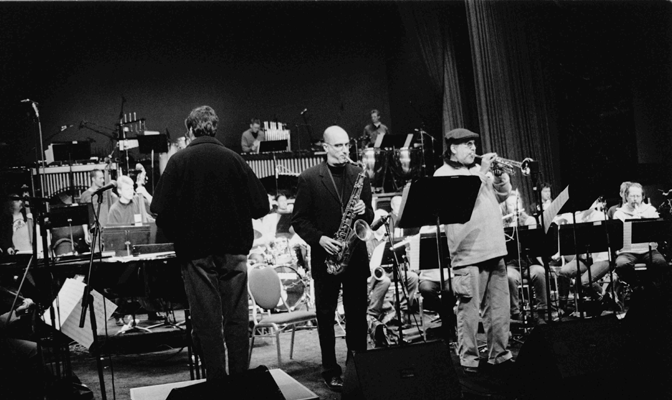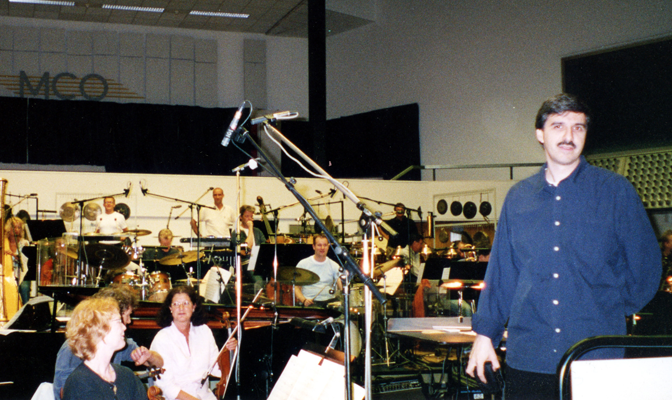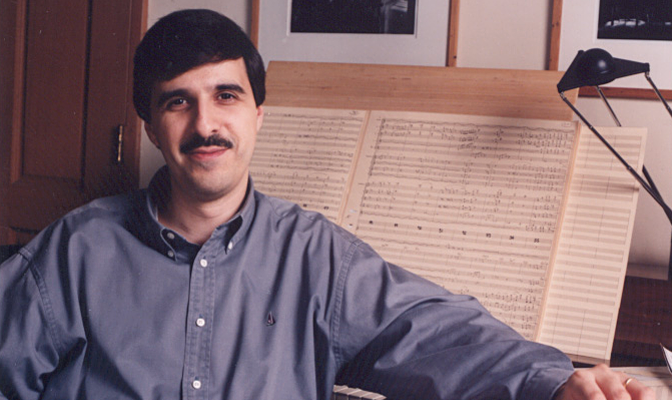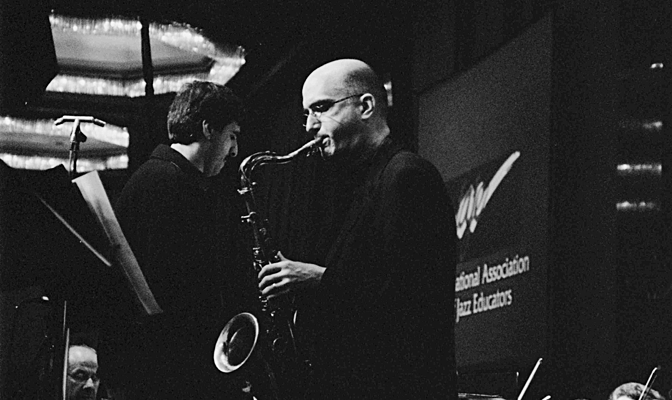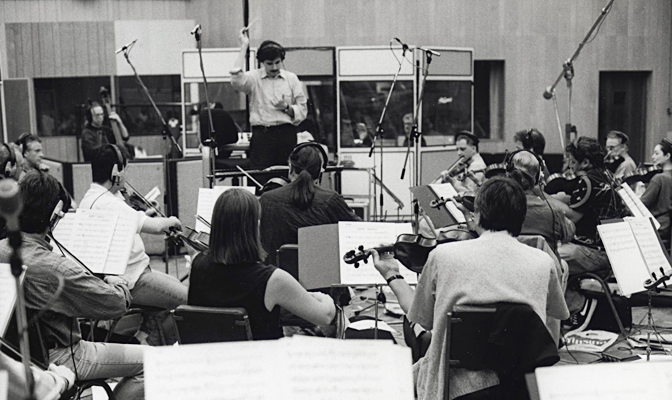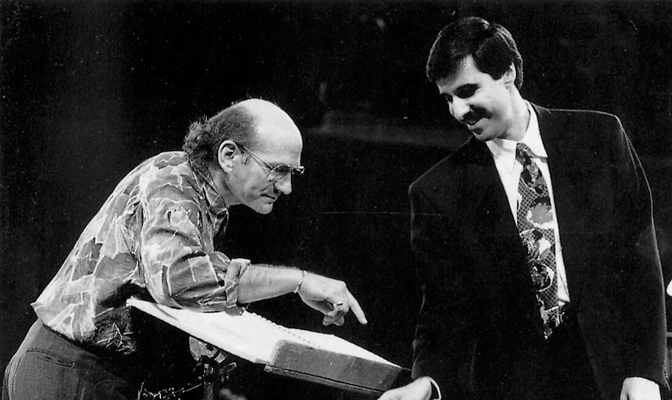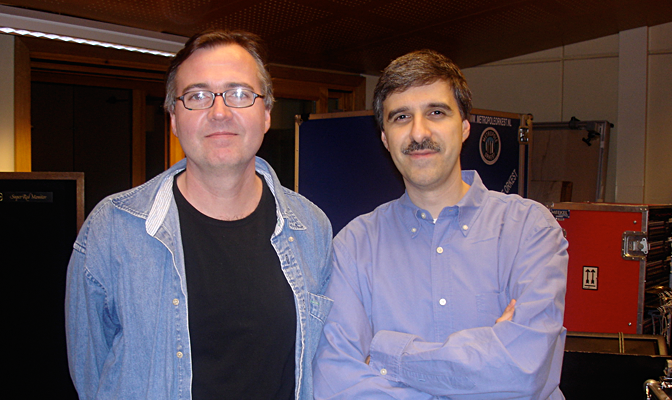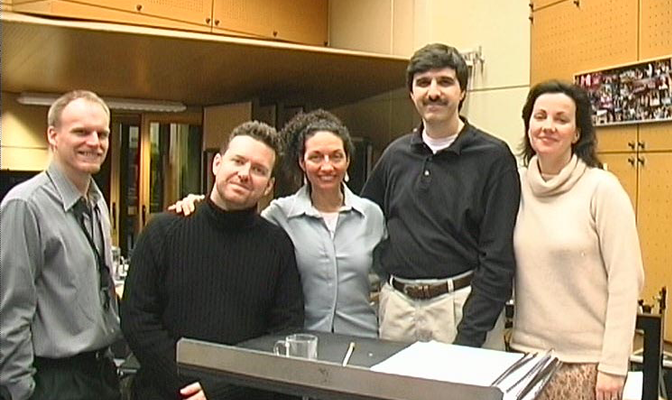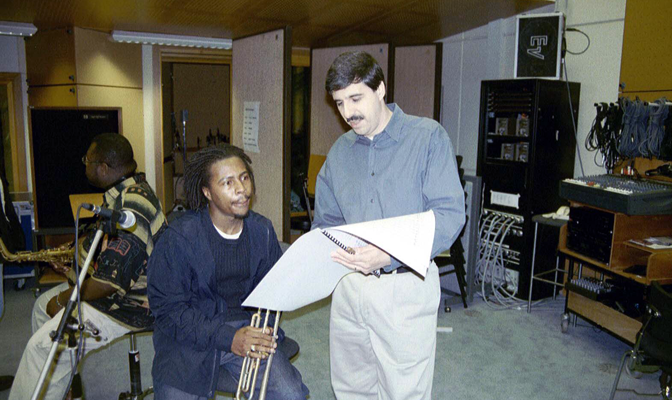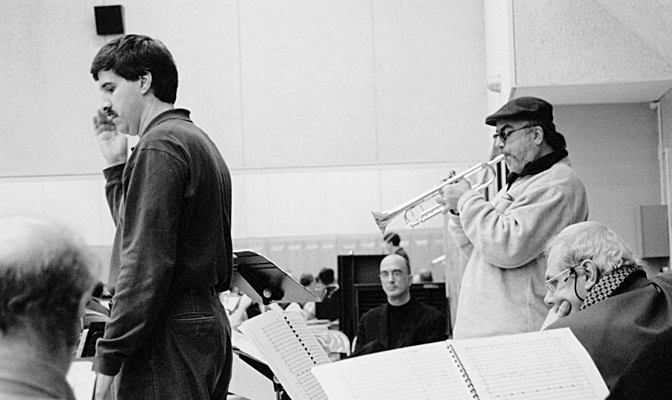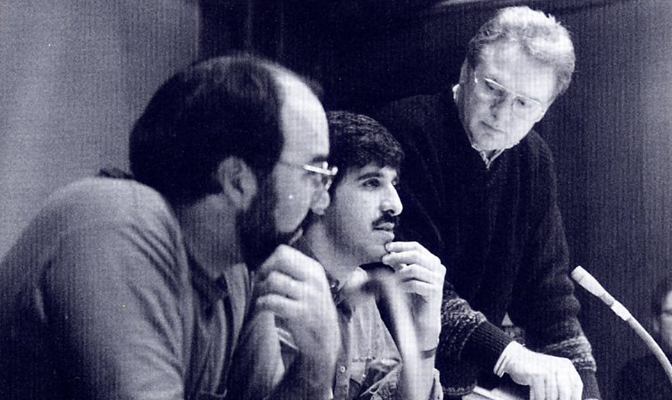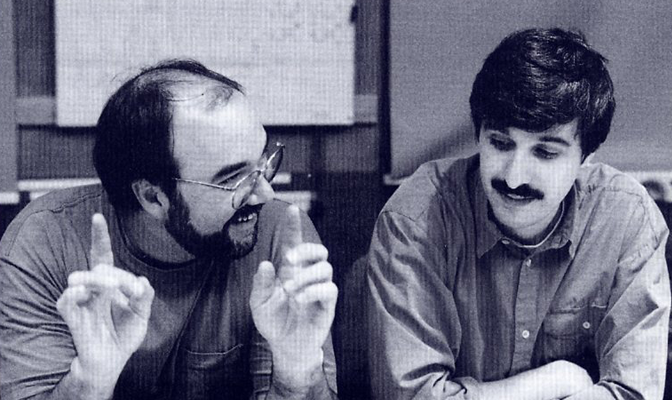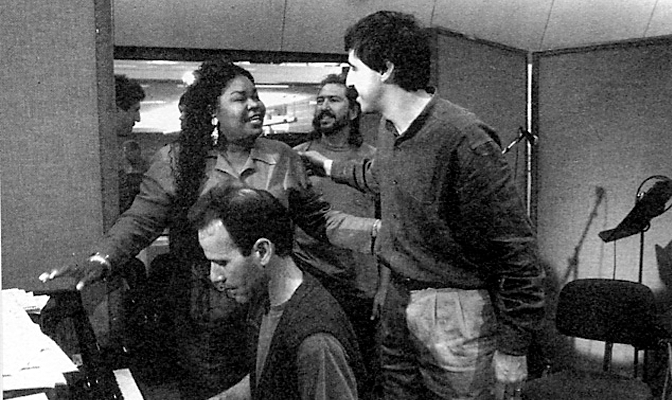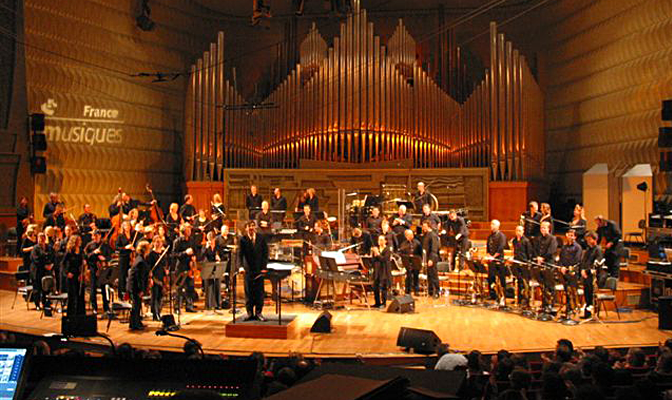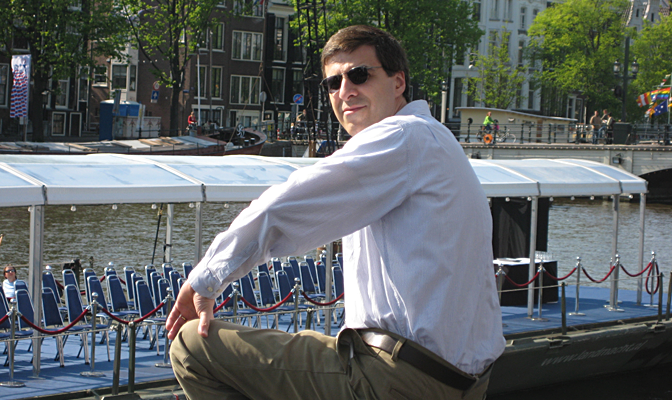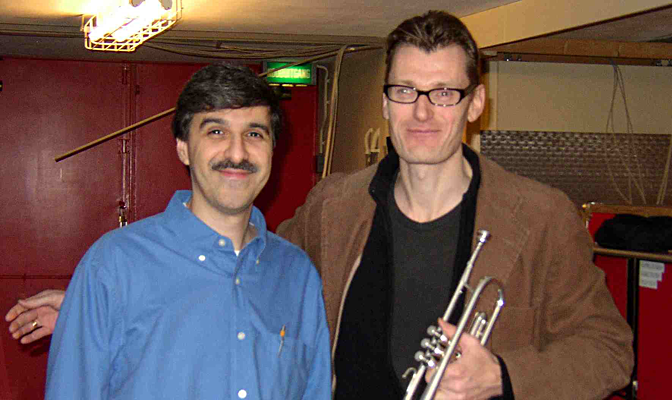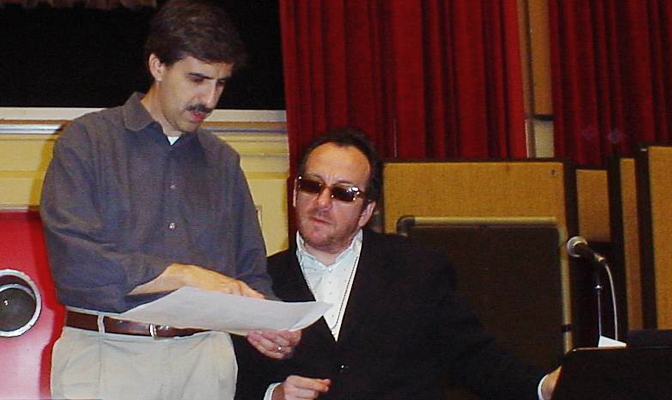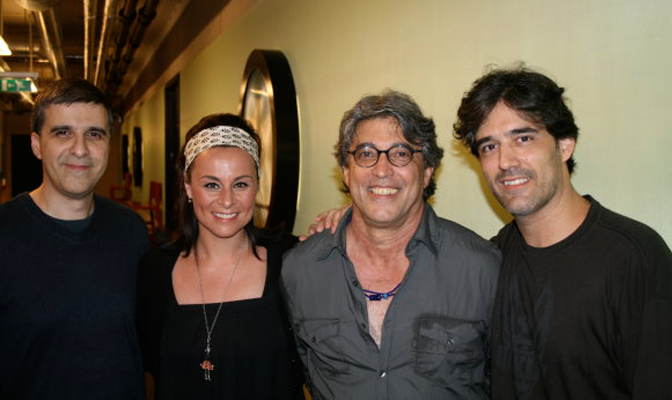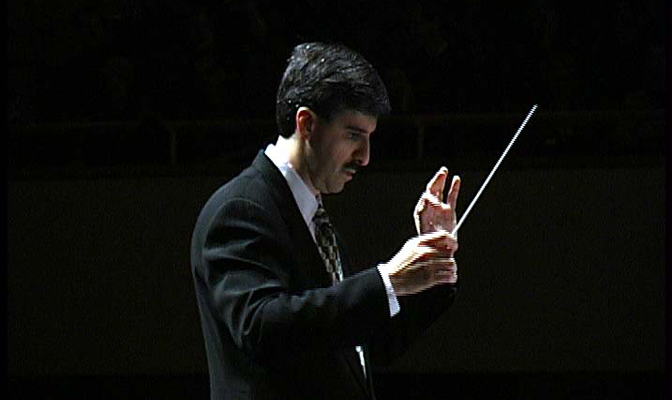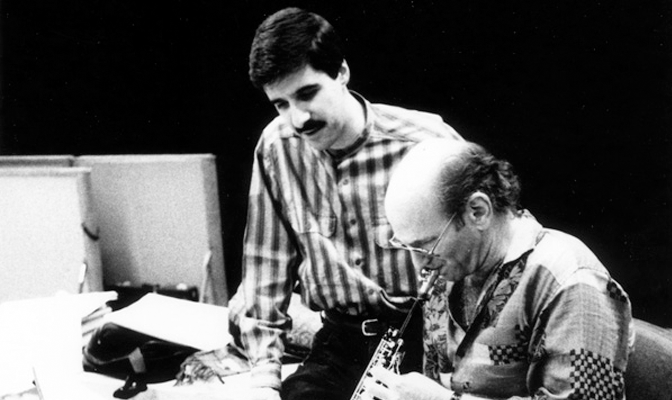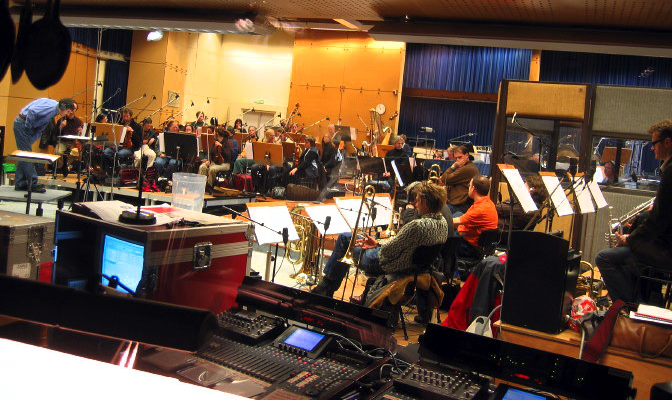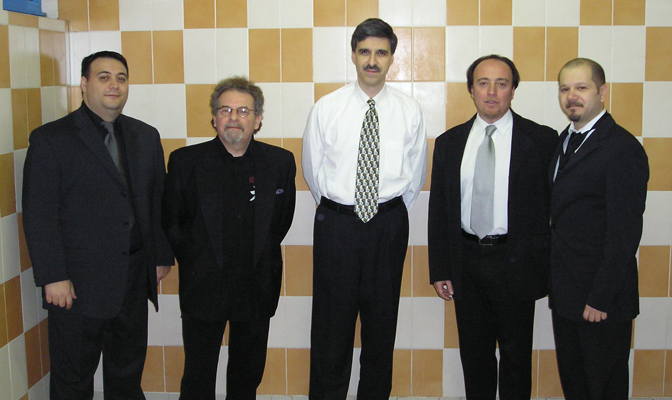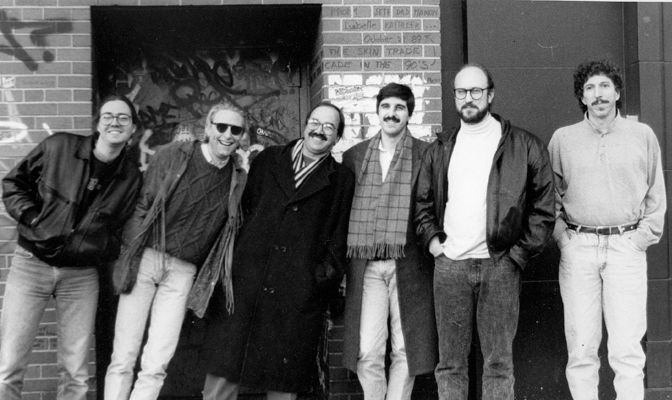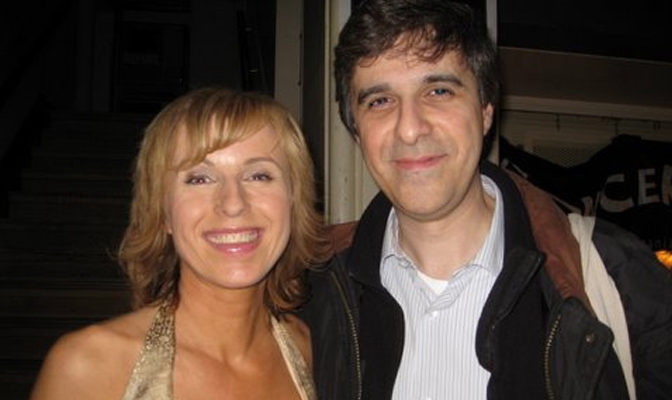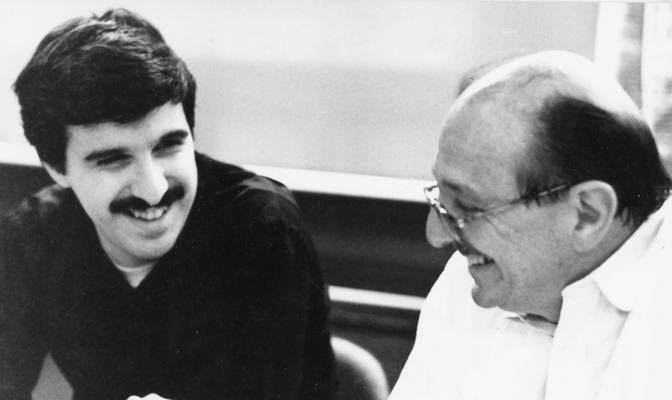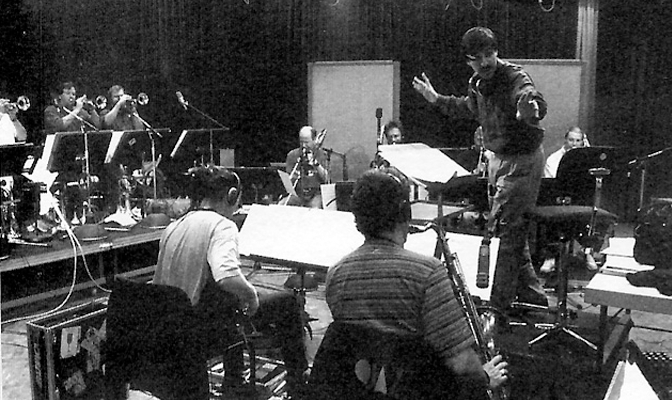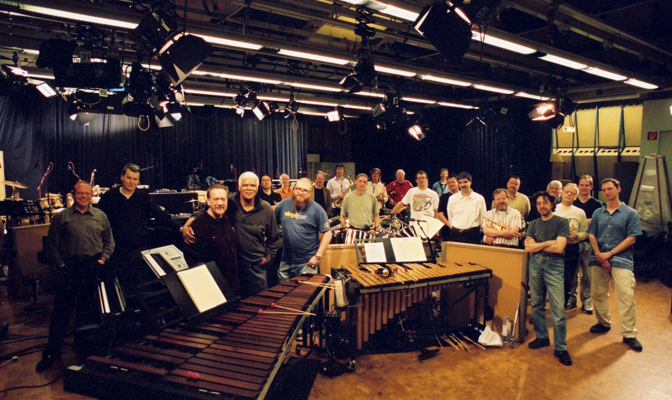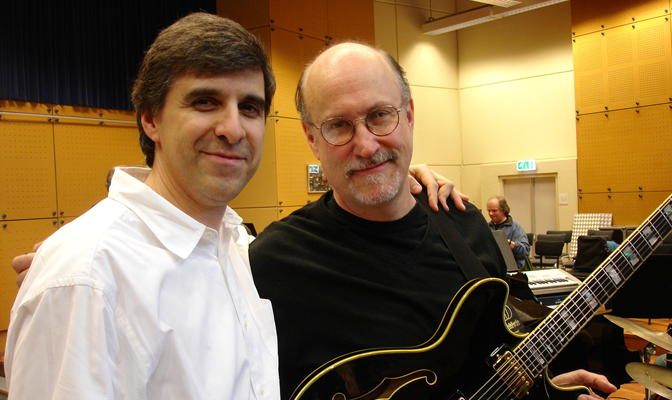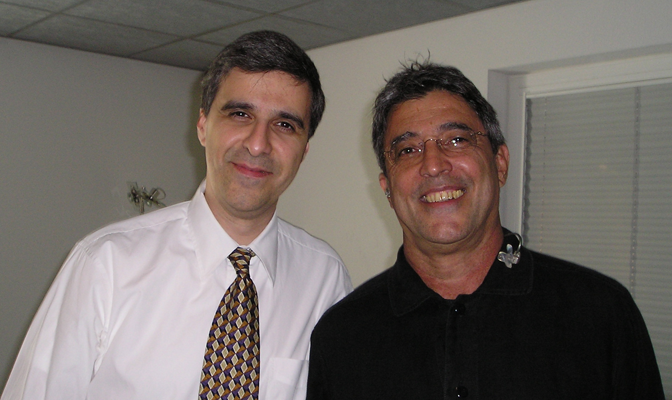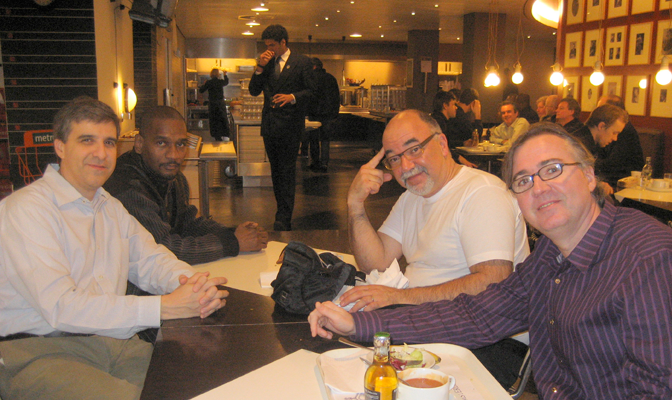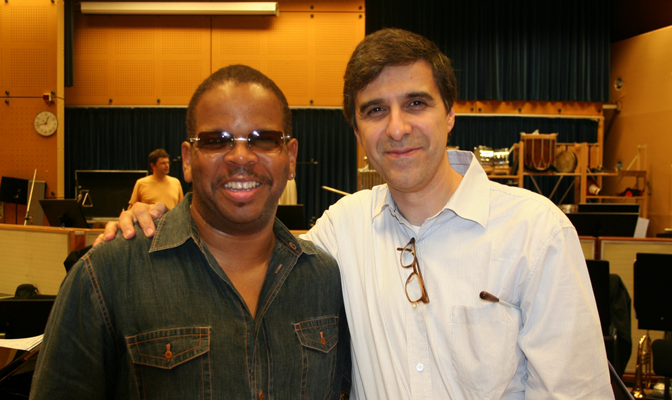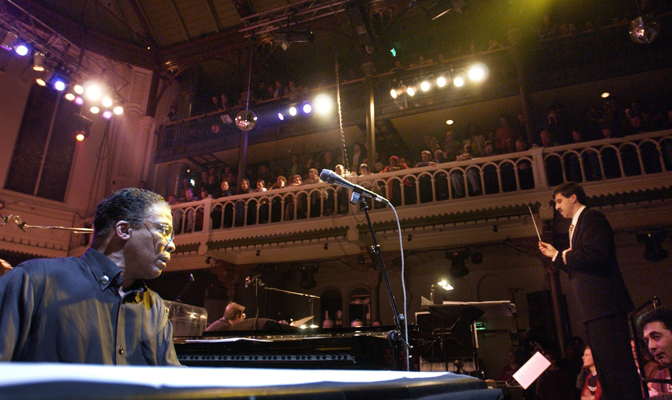 The wide scope of his works demonstrates an extraordinary understanding of many musical languages. He has written scores of compositions and arrangements for big band, extended compositions for chamber and symphonic orchestra settings and his jazz composing credits read like a who's who of the best modern instrumentalists, singers and composers. Heralded by critics as a master of contemporary idioms, composer and arranger Vince Mendoza has become a primary choice for the world's most sophisticated contemporary musicians.
Born in 1961 in Norwalk, Connecticut, Mendoza began learning classical guitar and piano from an early age. His musical influences ran from Bach to Aretha Franklin to Henry Mancini. However, discovering Miles Davis, Gil Evans, and later, Igor Stravinsky and Alban Berg gave him a further complex perspective of the construction of musical forms and ideas. Taking up the trumpet during high school, he later earned a degree in music composition at Ohio State University, before moving to Los Angeles. The music of Joe Zawinul and Wayne Shorter became a strong influence on his big band writing. He began working in the studios, composing music for television, while continuing to add to his extensive body of work written for big band. He completed his post-graduate composition and conducting studies at the University of Southern California. During this time he met a kindred spirit in drummer Peter Erskine, who included him in his mixed ensemble recording, "Transition" on Denon records. Mendoza contributed several compositions to this recording as well as on some of Erskine's subsequent recordings. They have since become frequent collaborators.
His early solo albums on Blue Note Records, "Start Here" and "Instructions Inside", were critical triumphs that featured such artists as John Scofield, Joe Lovano, Ralph Towner, Bob Mintzer, Randy Brecker, Peter Erskine and others. "Start Here" was voted one of Jazziz Magazine's "Top Picks" and Mendoza was recognized as "Best Composer/Arranger" by Swing Journal's critics poll in Japan. Through his profile-building stint as guest arranger and conductor of the WDR Big Band, based in Cologne, Germany, Mendoza became widely known in Europe as a multi-talented composer arranger with a deep understanding of contemporary styles. His work on the CD "The Vince Mendoza / Arif Mardin Project: Jazzpaña" with the WDR Big Band, brought him a Grammy nomination for "best instrumental arrangement". Since then, Gary Burton, Pat Metheny, Michael Brecker, Charlie Haden, Andy Narell, Kurt Elling and John Abercrombie have prominently featured Vince Mendoza's compositions and arrangements on their albums.
Mendoza's work as an arranger can also be heard on many expansive jazz projects from the mid-1980s onwards, that include work with the Yellowjackets, Al DiMeola, Gino Vanelli, Joe Zawinul, Mike Stern, Kyle Eastwood and the GRP All Star Big Band, among many others. His television music has also received nominations for an Emmy Award, while his music for the "World Cup" closing ceremony was broadcast worldwide.
There is no end to the versatility of his skills or opportunities to exercise them. Mendoza has written commissioned compositions and arrangements for world-renowned classical and jazz groups that include the Turtle Island String Quartet, the Debussy Trio, the L.A. Guitar Quartet, the Metropole Orchestra, the Berlin Philharmonic, and the BBC. His music was featured at the Berlin Jazz Festival. He has performed major works at the Montreux and North Sea Jazz Festivals. And he actively conducts concerts of his music in Europe, Japan, Scandinavia, and the U.K.
His CD "Epiphany" is a stunning set of compositions for the London Symphony Orchestra and jazz soloists. Effortlessly combining his beautifully crafted orchestral arrangements, strong melodic compositions, extended forms and inspired jazz soloists, this is an album only Mendoza could conceive and execute with such grace. Joined by old friends, Abercrombie, Brecker, Erskine, Lovano and Kenny Wheeler, as well as the sublime bass work of Marc Johnson and piano of John Taylor, Mendoza sets the scene of each piece with the orchestra, allowing these seven great jazz "voices" to deliver the next layer of emotive harmony and expression. With such a huge palette of both sounds and sonorities the results conjure up strong narratives. Mendoza's skill for "casting" the hard-edged brilliance of Michael Brecker for the harder tempos alongside the soft lyricism of Joe Lovano for the poetic pulse of quieter songs defines his huge talents as a truly modern composer, conductor and arranger.
Mendoza's alliance with the Metropole Orchestra of the Netherlands began in 1995. The Metropole is in its 61st year and is the only full time symphonic Pop/Jazz orchestra in the world today. He is now the Music Director and Chief conductor of the Metropole and is frequently seen working with them at concerts, festivals and recordings with the likes of Elvis Costello, Herbie Hancock, Ivan Lins, Al Jarreau and more.
Managing to combine his own sophisticated solo work with widely acknowledged skills as a sympathetic vocal arranger has seen him earn the respect and ear of both the serious minded jazz and classical audience as well as that of discerning contemporary music fans and artists. Mendoza's arranging has appeared on many critically acclaimed projects that include dozens of albums with song writing legends such as Björk, Chaka Khan, Al Jarreau, Bobby McFerrin, Sting and Joni Mitchell. He has 6 Grammy awards and 25 nominations. among them the Grammy for Best Instrumental Arrangement Accompanying Vocalist for his beautiful arrangement of Joni Mitchell's "Both sides now" and again in 2004 for the epoch-defining song "Woodstock".
The latter was one of many symphonic arrangements that Mendoza wrote for Mitchell's 'final' studio album, 'Travelogue', which in itself offered the singular challenge of scoring selected highlights of Mitchell's multi-faceted and deeply emotional songs from her 40-year career. For this project Mendoza drew on many of his most important stylistic references, from Gil Evans to Brahms and Richard Strauss, Igor Stravinsky and Gyorgy Ligeti. And once again he found himself working with the cream of the jazz world, including Wayne Shorter and Herbie Hancock among a top-draw supporting cast of musicians featured on this album. His skill for creating classic, sophisticated string arrangements also led to his orchestral score on the multi-million selling album "Swing When You're Winning" by the enfant terrible of British pop, Robbie Williams. He was the orchestral voice behind the score to Lars van Trier's "Dancer in the Dark" featuring Björk, as well as the dreamy orchestrations on her recent CD titled "Vespertine."
Mendoza's CD, Blauklang, is his 7th as a leader. It combines jazz, classical, and modern art to form an ambitious and beautiful work. It features Nguyen Le on Guitar, Peter Erskine, Lars Danielsson and a mixed ensemble of strings and winds . Mendoza shifts his focus back to his own compositions on the new CD Nights on Earth (due in September 2011) is his most personal and compelling project to date. For Nights on Earth Mendoza recruits an all-star cast of longtime collaborators like guitarists John Abercrombie, John Scofield and Nguyen Le, drummer Peter Erskine, percussionist Luis Conte, organist Larry Goldings, steel drummer Andy Narell, pianists Kenny Werner and Alan Pasqua, saxophonists Bob Mintzer and Joe Lovano. He is also joined by such new friends as Brazilian vocalist Luciana Souza, Malian kora player and singer Tom Diakite, Argentinian bandoneon master Hector del Curto,Algerian drummer Karim Ziad, French saxophonist Stéphane Guillaume and young American jazz stars in bassist Christian McBride, drummer Greg Hutchinson and trumpeter Ambrose Akinmusire. According to All about Jazz Mendoza "daringly expands the vernacular by including elements of abstract impressionism, romanticism and a highly unorthodox palette to position him as the clear and natural successor to the late Gil Evans."
Quotes:
"Mendoza daringly expands the vernacular…to position him as the clear and natural successor to the late Gil Evans." (All about Jazz)
"… lyrical, sophisticated and witty." (Entertainment Weekly)
"Vince Mendoza is a "musician's musician"… managing to interpret the best of his predecessors' styles, adding undeniable twists and proprietary genius …" (Jazziz)
…"breathtakingly beautiful music of the first order" (Amazon.com)
"Vince's strikingly original compositions are heralded by musicians and critics alike as innovative,hip and seductively lyrical." (Downbeat)
"… Top picks " (Billboard)
"Writer arranger Vince Mendoza is a master of contemporary
idioms…" (Jazz Times)
"… one of the most promising young jazz figures sans instrument." (Downbeat)
"His music is subtle, complex and full of harmonic mysteries." (Tom Schnabel, KCRW)